KitHealthTech is organized internally across a number of Thematic Fields, Research Fields, Focus Fields the Karlsruhe Regieon of Health Technologies (KARE) and various Research Platforms. The Thematic Fields including KARE host research communities bringing together academic and professional scientists who share a commitment to developing groundbreaking and transformative new health technologies for disease diseases with unmet medical need. Platforms are led by professional and staff scientists who bring the expertise and organization to allow for the use of large infrastructure and sophisticated equipment. The Research Platforms offer access to the state of the art machines and equipment as well as information technologies for to support all kinds of research. Most of the Research Platforms offer support also to external users worldwide.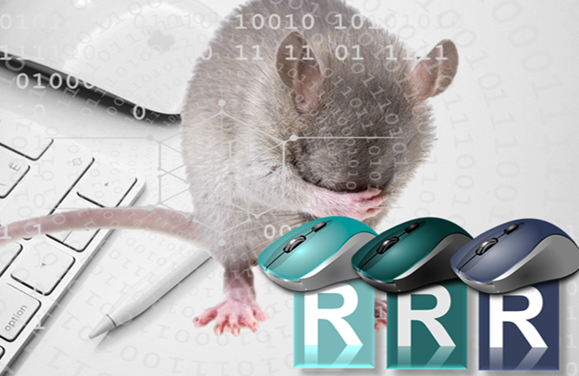 3ROCKIT
3ROCKIT stands for Replace Reduce Refine Organismal Research by Computational and Cellular technologies@KIT. Research groups at KIT develop novel in vitro and in silico technologies to ultimately replace animal studies and methods for automated and intelligent surgical assistance and for future autonomous interventions.
Link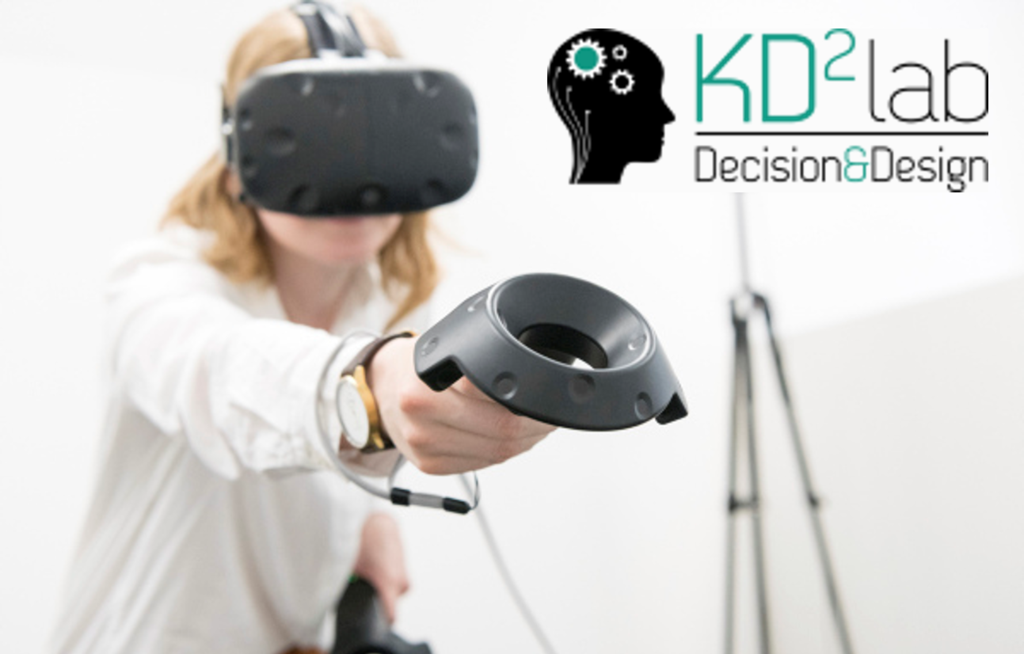 KD2lab
The DFG-funded Karlsruhe Decision & Design Lab (KD²Lab) in the heart of Karlsruhe is one of the world's largest computer-based experimental laboratories. It offers researchers an excellent infrastructure for economic, neuro- and psycho-physiological experiments. This enables the study of human decision-making behavior under controlled laboratory conditions.
Link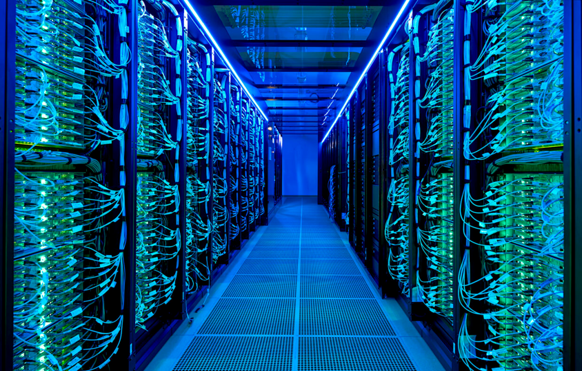 HoreKa
To understand natural and technical processes in all their complexity, researchers use the fastest high-performance computers in the world. With the "Hochleistungsrechner Karlsruhe" - HoreKa for short - Karlsruhe Institute of Technology is providing a new supercomputer for many disciplines. The system was handed over to the scientific communities in Summer 2021.
Link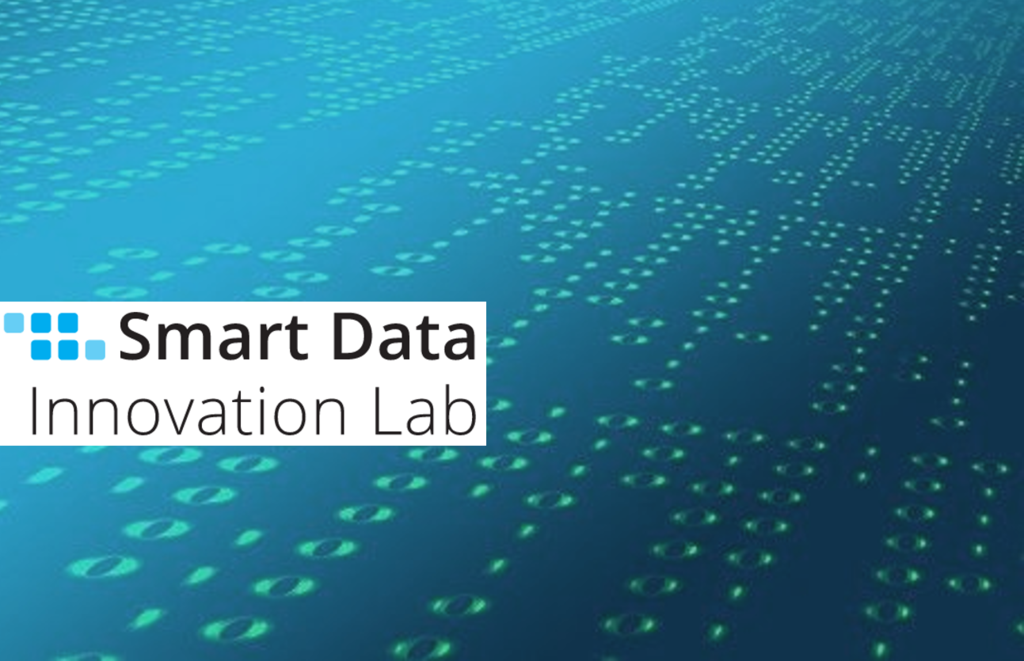 SDIL
Smart Data Innovation Lab (SDIL) Computer scientists from Karlsruhe are working on solutions for big data, The Smart Data Innovation Lab (SDIL) is one of Germany's leading Big Data centers. It brings together national partners from science and industry who are working together on the challenges of big data.
Link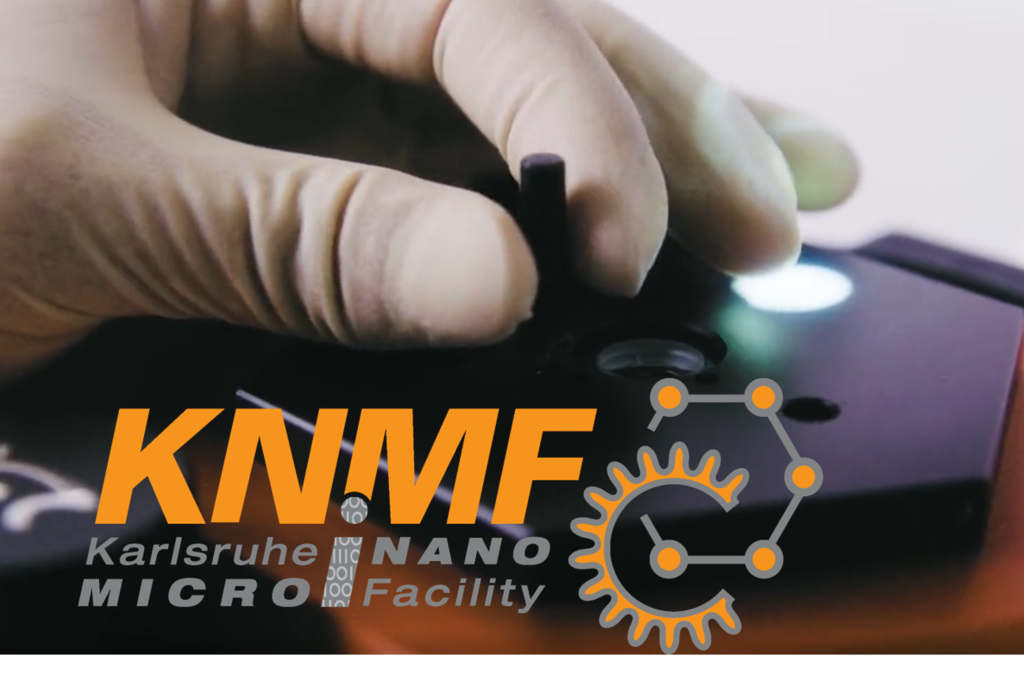 KNMFi
The Karlsruhe Nano Micro Facility for Information-driven Material Structuring and Characterization (KNMFi) offers access to a uniquely complete set of fabrication, characterization and information technologies. External users from academia and industry, either national or international, can apply for open access. The highly qualified KNMFi staff will guide users through the relevant processes and techniques to address their processing goals and characterization needs.
Link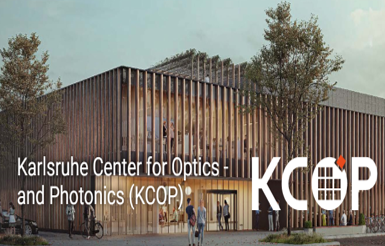 KCOP
Funded by the Helmholtz Association KCOP as a unique multi-user research platform and infrastructure facility is emerging at Karlsruhe Institute of Technology. KCOP is supposed to enable the framework conditions for excellent research in Nanophotonics for Energy, Teratronics, Advanced Detector & Sensor Systems, Quantitative Life Sciences, and Advanced Lithography and Photonic Nanofabrication – not only for members of the KIT!
Link
Accelerator Platform
Particle accelerators are key instruments for cutting-edge research in biology, medicine, materials science, and chemistry. At the Accelerator Technology Platform (ATP) of Karlsruhe Institute of Technology (KIT), scientists from various disciplines work on the further development of accelerator technology. The Accelerator Platform is funded by the Federal Ministry of Education and Research (BMBF).
Link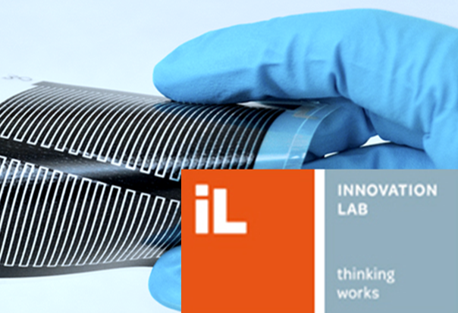 Innovation Lab
InnovationLab GmbH manages the research and development platform and brings together shareholders and partners for cooperative research in joint facilities. The Innovation Lab is focusing on printed electronics for various appliations. Printing sensors using roll-to-roll printing methods provides greater choice in functional materials, substrates and deposition methods, offering flexibility of design to accommodate thousands of different applications.
Link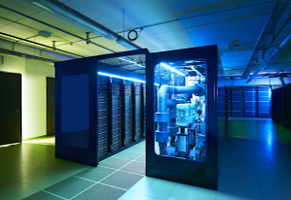 Software Sustainability and Performance Engineering
The Software Sustainability and Performance Engineering (SSPE) team supports scientific software developers in selecting the right tools to make scientific codes fit for the future, to make optimal use of the available computing resourcesand advices on porting ,testing and benchmarking on new architectures, for example the systems of the Future Technologies Partition of NHR@KIT.
Link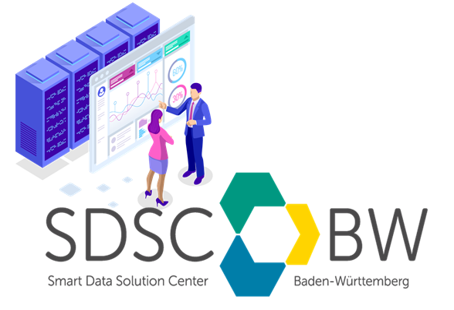 SDSC-BW
The exchange with others who are also active in the world of data analytics can be very revealing. Many synergies can be found across the boundaries between business and universities and leveraged for mutual benefit. The SDSC-BW brings together users, providers and researchers.
Link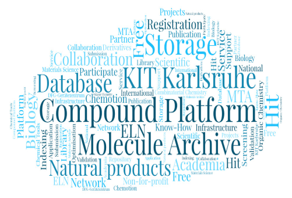 COMPLAT
The Compound Platform is a service facility to register, store, and provide chemical compounds from academic research institutions. The main aims are the synthesis and long-term storage of chemical substances and materials and the further exploration of their scientific potential.The Molecule Archive aims to link researchers in the fields of chemistry, life sciences and materials science to accelerate the gain of knowledge on the potential of chemical compounds for different applications.
Link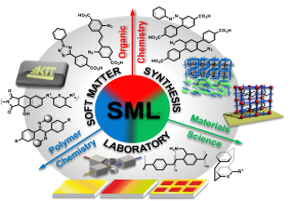 Soft Matter Lab
The main goal of the Soft Matter Synthesis Laboratory is to intellectually and experimentally support projects at the interface of Biology, Chemistry and Physics. The activities of the laboratory thus span the development of novel synthetic strategies, advanced materials design as well as optimization studies and on-demand synthesis.
Link