Today, the enormous development in the health technologies sector would not be possible without interventions and tests in living organisms. To analyze the effects of novel technologies, drugs and implants inside the body in health and disease and to transfer this knowledge into the clinic, conducting research on living organisms is therefore still indispensable. Today, the 3Rs, Reducing, Replacing and Refining the animal research, are reflecting the awareness and responsibility of scientists and society towards a more ethical use of animals in product testing and scientific research. At KIT we have strongly committed ourselves to the 3R principles by using non-animal research wherever it is possible and by encouraging technology development of alternative methods. In the last years we set up a Research Field on "Lifescience engineering" with a strong focus on in vitro and especially on in silico alternatives to animal testings.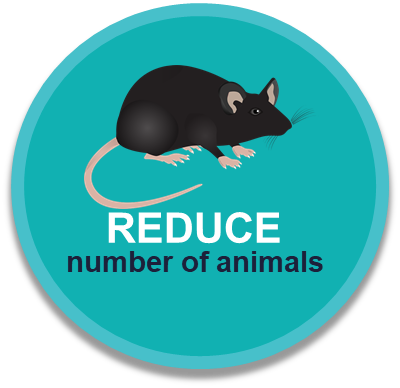 Reduce
If animal experiments are absolutely necessary only the minimum number of animals to achieve a significant result should be used. This can be achieved by smart experimental design, technological optimization and data sharing with other scientists.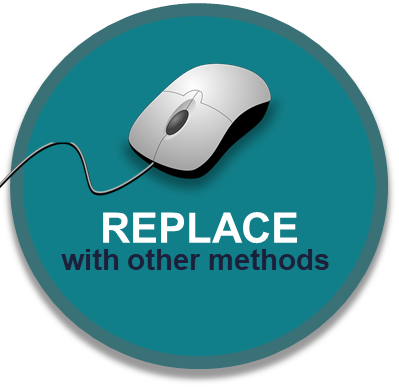 Replace
Animal experiments should only be conducted if no suitable alternative method exists, such as computer simulations, digital twins of patients or tissue culture experiments including 2D and 3D cell culture and organs on a chip.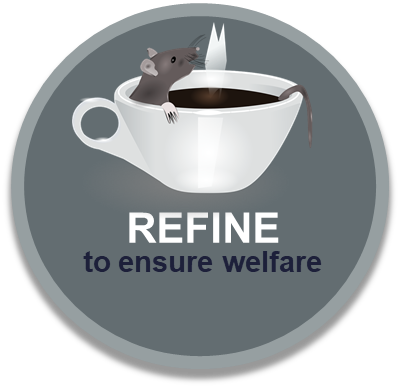 Refine
Experimental conditions are being constantly optimized in order to significantly reduce the burden of the animal. This can be done by reducing stress during long term experiments, using anaesthetics against pain, and providing a modern husbandary etc.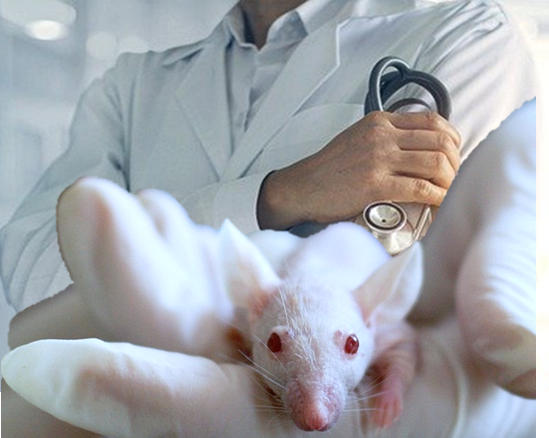 Preclinical Research Center
In vivo preclinical studies are still mandatory and strictly regulated for most health technology approvals. They are required by law to ensure a proper risk assessment of the devices, therapies and diagnostics and are allowing the maximum protection of the patient's health. At the PreClinical Research Center at 3ROCKIT we are highly committed to conduct all studies according to the 3R principles whenever it is possible. To fullfil a long-term perspective on reducing animal studies the PreClinical Research Center supports this 3R research by operating a validation pipeline for alternative methods to make future health technology research more reliable and animal friendly.
Link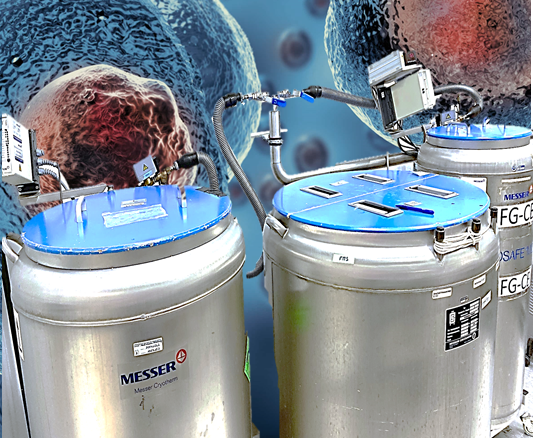 BioBanK
Many in vitro pharmacological test systems and engineered tissue replacements especially in personalized medicine applications require the use of patient derived biopsies, primary cells or stem cells so-called induced pluripotent stem cells (iPS) that are are capable of giving rise to an infinite number of other cells. At BioBanK we store biopsies, primary cells and iPS cells from patients acquired through our collaboration with the different stakeholders from KARE for applications in innovative health technologies research.
Link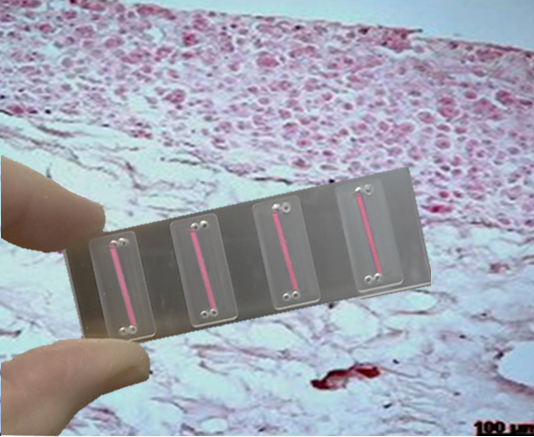 Tissue Engineering Center
The 3D-reconstruction of tissues either for all kinds of preclinical testings or for human organ/ tissue replacements is becoming one of the disruptive technologies that besides the digitalization will have an enormous impact on health Technologies of the future. Tissue reconstruction requires a highly interdisciplinary team of scientists from biology, chemistry, engineering to data science and market analysts and platform technologies such as tissue culture automation and imaging facilities. At 3ROCKIT the tissue model unit will serve as an enabler by providing expertise in all kinds of 3D tissue generation.
Link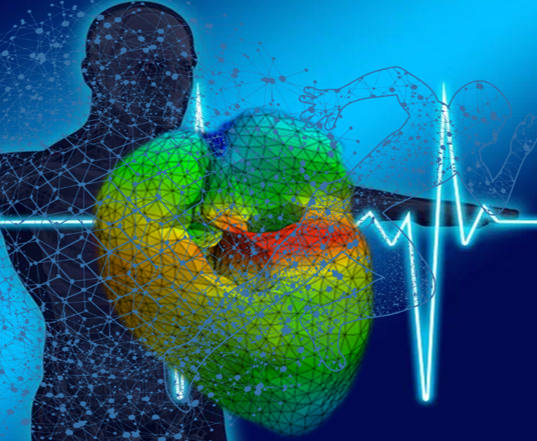 Center of Computational Tissues
Creating a digital patient is a unique possibility to replace many animal experiments according to the 3R Principles. At the Center of Computational Tissues we develop all kinds of AI-supported methods for the computational modelling of small units such as cell distribution and cell fate in biopsies to microenvironments in tumors and organoidsor even larger entities such as whole organs such as the heart and establish trained machine learning models of dynamic models such as body fluid flow and gas exchange. Our expertise is comprising technologies from computational image analysis, 3D tissue modelling, biomechanics modelling, molecular biodiversity to BioMedical Data Science.
Link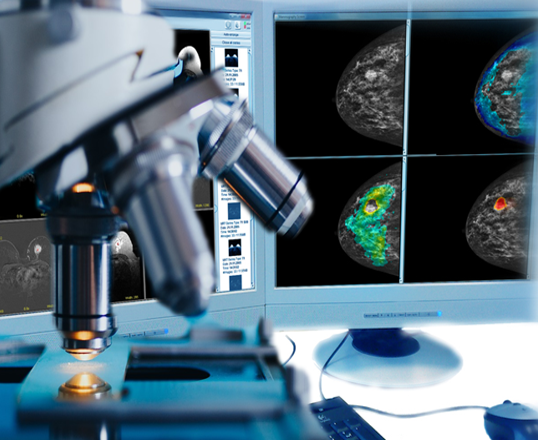 Tissue Imaging Core
Medical imaging and image processing plays a central role in medical diagnostics and therapy. Multimodal data from a wide variety of imaging methods, large data volumes due to increasingly higher image resolution and three-dimensional images are just some of the challenges faced by doctors in differential diagnostics. At the Tissue Imaging Core we are providing you with a broad expertise on tissue imaging and image data processing ranging from high resolution and high throughput microscopical imaging to NMR, X-ray and sophisticated MRI and ultrasound technologies.
Link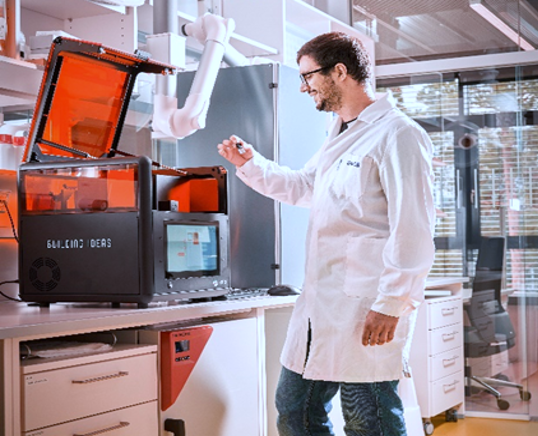 3D-Printing Center
The 3D Printing Center is 3ROCKIT's centralized Core Unit for 3D printing, 3D scanning and related addititive manufacturing technologies used in health technologies. It includes all kinds of 3D printers for various for printing applications at all scales such as 3D printing of polymers, metals, glass and even 3D tissues. The Core Unit is open to all scientists of all disciplines in health technologies. We offer a variety of 3D-printers (laser, inkjet, extrusion LBPF, and filament-based) and materials to fit different stages of the design process—from prototyping to HT-printing.
Link